Increase customer satisfaction and the use of JReview within existing customers.
Increase the ROI for customers by improving the use of JReview within the organization.
Reduce the loss of software knowledge from turnover.
Offer Industry solutions applicable to an organization in the form of Best Practices.
Improve the upgrade process and knowledge of new release enhancements.
Professional Services Department Goals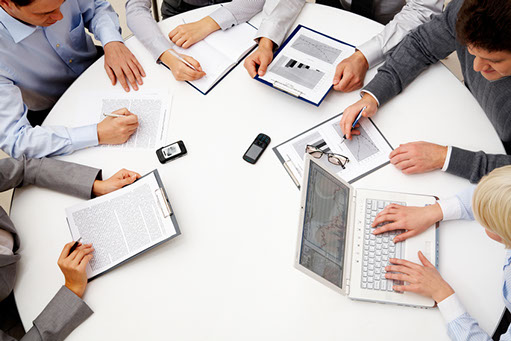 Consulting Services Offered
Custom System Installation and Integration
IQ Development and Execution
Custom OQ Development and Execution
Gap Analysis
Best Practices
Standard Object Guidance/Co-Development
Support of Custom Object Development
Process/Deployment Analysis Planning
Training Development and Delivery
Feel free to Contact Us to discuss your project.
To the top ↑
Managed JReview Hosted Solution
To the top ↑
ICS is now offering a managed, hosted solution of JReview for customers needing a JReview environment without the hassle. It is a perfect solution for customers without a DBMS or central data warehouse or project teams looking for a quicker solution for implementing JReview. Scalable, reliable, and a management-free solution for your JReview needs. It makes sense to have ICS install, upgrade, and manage your JReview environment in our cloud and still view your clinical data via nightly downloads.
Includes:
a custom launch site like: https://customer.jreviewcloud.com

a private SharePoint portal to access quality documents

Quick Startup – weeks, not months, from initial start of install to JReview use

ICS handles the data loading

ICS Manages JReview (No need for a JReview Administrator)
Technical Features:
Fully Documented IQs are done on the Hardware and Software

Supports 2 Factor Authentication, if needed

SSL encrypted data

Real-time offsite Backup

Disaster Recovery

Includes one upgrade per year and bug fix patches as needed
Offers an option for new and existing customers:
Perfect for customers without a DBMS or central data warehouse and who receive data from CROs or EDC systems

Beneficial for "One-Off" Projects for project teams

Since ICS maintains the environments and upgrades, customers can stay current with versions of JReview

Off-load technical support for JReview to the experts

Can be scaled up quickly to meet increased volume

All work on the production servers is fully documented for QA review

Highly recommend adding object development services to assist with creating libraries of objects to review your data